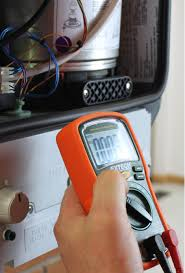 Marc Turley Boiler Services specialises in the service and maintenance of all gas appliances.
With over 20 years experience working in the gas industry (including 8 years working for one of the biggest UK energy companies), we have a wealth of knowledge on the repair and maintenance of gas appliances.
We are passionate about providing an unbeatable service at a competitive price to our customers in the Monmouthshire, Herefordshire and Gloucestershire areas.
Whether it is for an annual service or a repair to a broken-down boiler, we are here to help solve the problem and we will always give you the best advice for your own situation.
In addition to striving for the best service for our own customers, we are also proud to be part of the CORGI HomePlan Network - one of the largest national service providers in the UK - and we aim to bring the same high standards to their customers that we always aim for with our own.
If you need help or advice feel free to call us on 01600 460358 or 07481 139213 or send us an email at marcturleyboilerservices@gmail.com to arrange a visit.